Market Insights. LLC is located at Executive Offices of Trenton
2615 West Jefferson, Suite 2 Trenton, MI 48183
Mail: PO Box 213 Trenton, MI. 48183
Office: 734-676-9561
When it comes to planning, you can expect timely follow up, attention to detail and creative solutions for your company, event or special project. Just ask any of the organizations that we belong to!
With thirteen years experience on the Trenton Summer Festival committee as Marketing chair, over fifteen years managing Rotary events and marketing activities,  ten years serving on the Southern Wayne County Regional Chamber board on various committees with twenty eight years as an active member and also managing the Trenton Business Association marketing and administration since 2006, you can expect a well managed marketing plan for your company.
Established, October 1995
"It's not the size of the budget, it's the size of the idea that matters"— KKane
Kathy Kane is the owner of Market Insights LLC, an action oriented marketing consulting firm with many years experience in the areas of sales, marketing & management. She graduated with a degree in Hospitality Services and Marketing from Central Michigan University, managed several hotels in the Detroit area and founded Market Insights in 1995. Market Insights is dedicated to helping businesses increase their revenues by providing customized marketing ideas and strategies specializing in Downriver community marketing. From action plans, email marketing, on-line programs, budgeting, writing and press releases to business start up plans and ad copy, Kathy and staff provides insight and useful ideas to increase business. Our History
Ms. Kane holds several leadership roles in her community, she is a past president of the Southgate Rotary Club and Hospitality Sales and Marketing Association of Michigan. Currently she resides on the Board of Directors for the Southern Wayne County Regional Chamber of Commerce, Trenton Rotary   and is the Marketing Administrator for the Trenton Business Association . She has written columns for local newspapers and many marketing articles for business publications. In 2009, she created a bi-monthly, local newspaper called the Trenton Tribute, specifically for Trenton residents and businesses. In 2010 she partnered with Joe Hoshaw to bring the monthly addition called the Trenton Trib
Heather Grybel, Media Manager, heads up the sales and development for the firm. She has experience in sales and business management. She coordinates media initiatives and represents Market Insights at many venues and events in the community. She also manages the ad sales at the Trenton Trib.
     Kim Vinca- Sales Coordinator, Facebook Business Pages Coordinator and Quickbooks Manager for both Market Insights and Trenton Trib.
Do you think you would like to work in the Marketing industry? Is A Marketing Career For You? Internships available for Fall 2016 and Summer, 2017 Internship Market Insights Available Fall 2016, Summer 2017
Our Values... In our business, we know that business and community go hand in hand. By partnering with area groups and organizations, our clients are building lasting relationships. And so are we!
Over 20% of our budget is either donated or in-kind services provided to these organizations every year.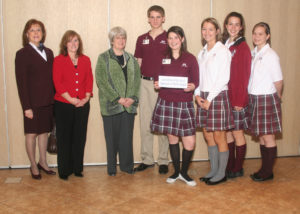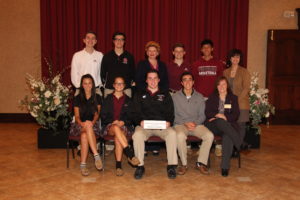 Annual Donor To:
American Cancer Society
American Heart Society
American Red Cross
Children With Hair Loss
Downriver Youth Performing Arts Center
Friends of the Detroit River
Muscular Dystrophy Assoc.
Rotary International
Salvation Army
Southern Wayne County Regional Chamber
Trenton Business Association
Trenton Educational Foundation
Trenton Rotary